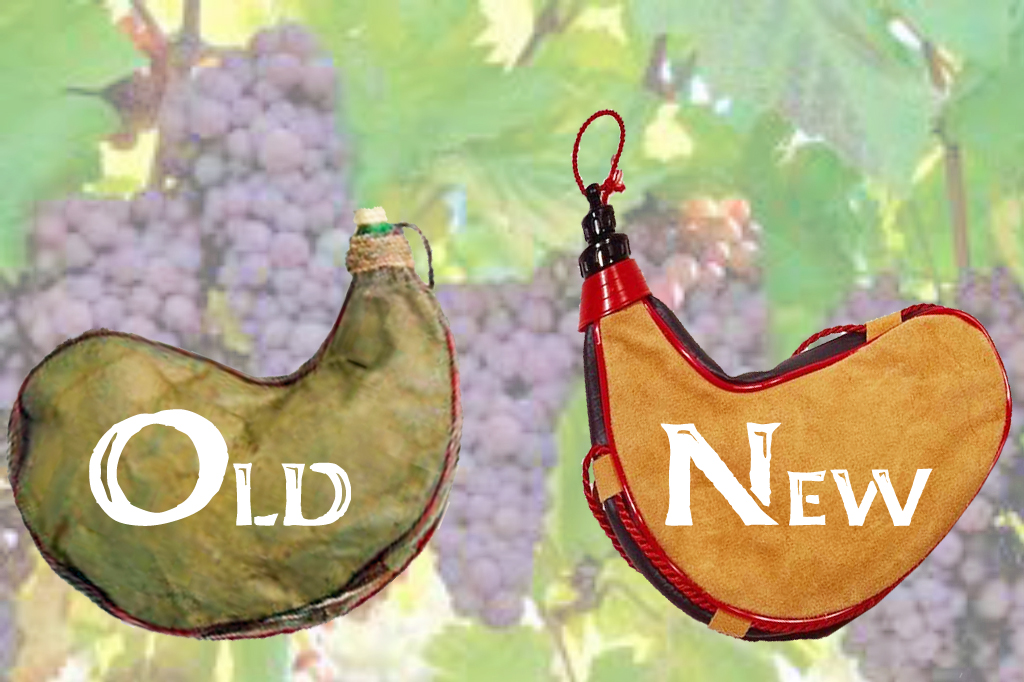 I thought to light up my day with the words of Jesus.
Something He said that was once again, twisted and interpreted in misleading ways by religion and traditions.
Let's look at Luke 5:36-39:
And he spake also a parable unto them; No man putteth a piece of a new garment upon an old; if otherwise, then both the new maketh a rent, and the piece that was taken out of the new agreeth not with the old.
And no man putteth new wine into old bottles; else the new wine will burst the bottles, and be spilled, and the bottles shall perish.
But new wine must be put into new bottles; and both are preserved.
No man also having drunk old wine straightway desireth new: for he saith, The old is better.
Hey!
This talks about the New vs the old … and the mixture of the two.
Garment and Wine.
Taste.
Isaiah 61:10 says that with Yah'shua we have been clothed with a new garment, the Garment of Righteousness!
Who is the New Wine?
Conventional religion teaches us that we must do certain things in order to become righteous, like abandon our old ways, not cut corners, turn or burn (burst), repent or be torn, become holy, etc. etc. before we are renewed or can be filled with the Holy Spirit - a severe precondition for someone who might not even remember the sins of their youth.
… but this parable is in fact "covenant talk"
In times of both the old and the New Covenant a covenant is sealed (confirmed and established) with blood. Jesus is the New Wine. His blood sealed the New Covenant that says we are forever His, that He cannot remember our sins, that we stand before Him without spot or blemish, that we have been sanctified and made fully holy by His blood, that we are reconciled and renewed, that we have been made new wine skins!
The old covenant (law) says you have to abide and conform to the law in order to become righteous, but the New says It is Done!
Jesus talks gives an equation
?
LAW + GRACE = BABYLON
OLD COVENANT + NEW TESTAMENT = CONFUSION BY MIXTURE (RELIGION)
Look up the meaning of the words for yourself. It is exactly what it means!
Which is better?
…but here's the awesome, mind-blowing, best news that Jesus concludes the parable with:
NO MAN ALSO HAVING DRUNK OLD WINE STRAIGHTWAY DESIRETH NEW: FOR HE SAITH, THE OLD IS BETTER.
What does He say?
He says: If you have tasted the New Wine (Jesus) you will never ever again desire the old!
Taste and see that the Lord is Good
! (
Psa 34:8
)
Taste the New Wine and you will automatically pour it into the new container that is YOU!
HALLELUYAH!!!